ERROR!
Minimum Quantity for Packaging is 1000!
OK
Trendy Cosmetic Packaging Printing Services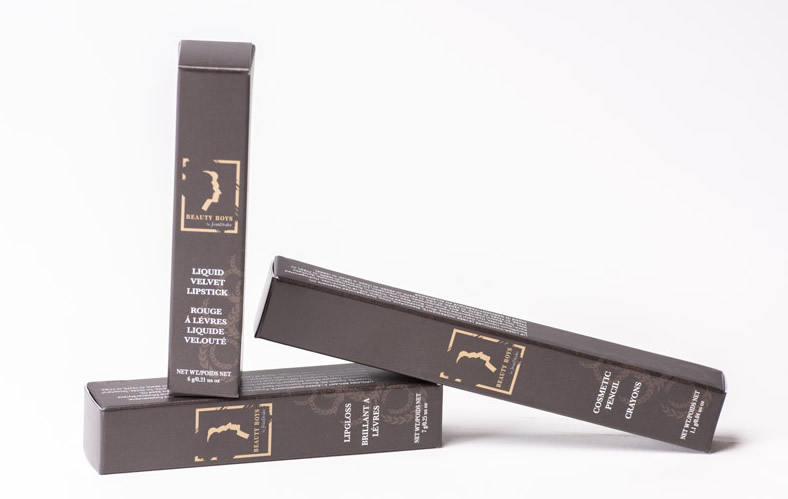 Stand out in the crowd with incredible cosmetic packaging.
ColorFast Perfect Printing has become the most trusted printer in Clearwater for beauty product packaging. Our experienced designers will help you stand out by providing you with incredible cosmetic packaging options that are specifically designed to catch your consumer's eye.
Multiple Cosmetic Packaging Design Options
Cosmetic packaging is as diverse as the products contained within them, which is why it's important you have multiple options available to you. ColorFast Perfect Printing starts every project by discussing your basic ideas and then showing you the types of designs that we've worked with in the past and what will work with your specific products.
Customized Packaging Designs - Our team has years of experience in designing customized cosmetic packaging that will help your product get the attention that it deserves while featuring your brand in the best light.
Gorgeous Cosmetic Packaging - The team at ColorFast Perfect Printing focuses on designing detailed and eye-catching cosmetic packaging that will draw attention to your product and keep you one step ahead of your competition.
Building Your Brand - Our designers know exactly how important it is to use our folding carton printing and design expertise to elevate your brand, which is why we always consider your brand message in every step of the design and printing process.
High-Quality Packaging - Our team takes great pride in producing cosmetic packaging that both your company and customers can truly count on from its sturdy and attractive construction to its selling point.
Secure Cosmetic Packaging - ColorFast Perfect Printing ensures each of our constructed pieces will keep your cosmetics secure as the package makes its way to the consumer. No one wants a beauty product to fall out or be returned because the packaging wasn't functioning properly.
High-Quality Customer Service

Whether ColorFast Perfect Printing is designing cosmetic packaging or any other type of product packaging, you can be rest assured that providing fantastic customer service is a top priority from your first contact with our stellar team to the full completion of your design.
Contact ColorFast Perfect Printing for Questions Regarding Cosmetic Packaging
ColorFast Perfect Printing can help you design cosmetic packaging that will present your products and brand to your customers like never before (and at a rate you'll love)! Contact us today at (727) 531-9506 and we'll handle all of your Clearwater printing and packaging design needs!


Give your products an extra edge and get them into the hands of customers.
Contact us at 727-531-9506 to find out more about all of our packaging solutions.
*Minimum packaging order accepted.

Please call or submit the form below to learn more about our Product Packaging Printing Services