Time is money!
It was 1748 when Benjamin Franklin coined the phrase "Time is Money". To this day it still stands true. We all value our time and our money.
Colorfast Perfect Printing in Clearwater, FL will not waste your time or money. Our expert staff produces a superior product in a cost effective manner. Whether printing or marketing, we can maximize your budget. This expertise saves both time and money for you, the client.
Let us quote a new project for your business and see how much time and money we can save you! We serve all the Tampa Bay Market!

Getting a quote is fast and easy...
IT ONLY TAKES MINUTES TO FILL OUR QUOTE FORM OR CALL TODAY!

Our team
Since 1995, ColorFast Perfect Printing has provided hundreds of companies large and small, with outstanding service and first-rate printing and marketing materials. We have a host of value-priced solutions to meet your needs. We strive for perfection. Our desire to offer our customers a superior product is surpassed only by our desire to earn their repeat business.

Located in Clearwater Florida,with direct access to Tampa International Airport, St. Petersburg/Clearwater Airport and The Port of Tampa, international shipping is easy.

For local businesses within the Tri-County area of Pinellas, Hillsborough and Pasco including the communities of: Palm Harbor, Largo, Oldsmar, New Port Richey, St. Petersburg, Tampa and Clearwater, we maintain timely delivery schedules.
When your Business name is on it...
Better Print It Perfect!


What Our Customers Say
---
More>
I want to thank Judy, Terry, and the entire staff at ColorFast Printing for the EXCELLENT printing job last month! Although we contacted you at the last minute with a monumental, very time-sensitive task, your team stepped up and made it happen . . . and on time.
We were so impressed with absolutely EVERY aspect of your service, that I didn't need to contemplate what to write here. What most impressed me was the consultation. Your team didn't just print what we sent you, but you collaborated with us to form the best, most efficient action plan to make the materials user-friendly. We appreciate that. The ColorFast Printing Team executed and delivered a very professional, impressive product, and most importantly, on time!

I know you must hear that your team performs exemplary service all of the time, but I wanted to make sure you heard it from US! Thanks again, and we will certainly use and recommend you for any future printing needs.
For five years, ColorFast has been our preferred and exclusive printer for producing all our marketing materials because they are much more than just a printer; they are a marketing solutions provider. They personally work with you on each project to ensure it's exactly what you envisioned, yet mindful of your branding, budget and timeframe. ColorFast always goes above and beyond to take care of their clients. We are never disappointed and would highly recommend their services to anyone!
Those things that shine in my mind for ColorFast --- First name basis, friendly staff Good communication via e-mail and phone Quick response to requests Process improvement when specific needs are identified by the customer (or staff) Going above and beyond on customer expectations Genuinely interested in making sure the customer's public image is perfect On-site customer coaching as needed for the printing process Recognition that saving time for the client is important Going the extra mile – without being asked Always a "can do" attitude
Jayda A. Shriver
Marketing Programs Manager (ISC) 2 Security Transcends Technology
Clearwater, Fl
I can think of so many ways your staff have jumped thru hoops – getting out an emergency order, finding a typo that wasn't their responsibility, taking the time to "shade" in a face on a cover to make the cover multi-ethnic. Always cheerful saying "no problem" – we'll take care of it and knowing that they WOULD! Wow, what a great team you have!
Marie Shipley
VP Shipley and Associates
Tampa, Fl
We produce a newsletter each quarter that goes out to around 900 people. ColorFast's website makes it is so easy to upload and print for us . By me producing in Adobe and being able to just upload, it has made my job of putting the newsletter together so much easier. Then the newsletters all come folded and ready to go. We have been working with ColorFast since October 2007 and are thrilled with their services
Jan Cronier
Office Manager BCH Mechanical, Inc.
Clearwater, Fl
ColorFast always delivers what they promise. We have been very pleased with pricing, responsive customer service, great graphic design (when needed), and quick turn-around times. We'd recommend ColorFast to any clients looking for a quality printing service.
Paul Hardy
VP Clear Choice Windows and More, Inc.
Clearwater, FL
ColorFast has been printing my Monthly Real Estate Newsletters for more than 5-years and I have always received excellent service.
Derek R. Barker GRI
Realtor
Sotheby's International Realty
Tampa Bay Area
You are our #1

Tired of feeling like a your business just does not matter? Today, the art of customer sevice continues to disappear at a rapid pace. Clients no longer get the personal attention they once did.
NOT AT COLORFAST PERFECT PRINTING! Our clients are the number one priority. Our attention to detail in every aspect of our relationship is what really makes us very different from the competition. We know our clients. You are more than a customer number to us and we will prove it!
Contact us today to see and feel the Colorfast difference...
We serve the Tri-County area of Pinellas, Hillsborough and Pasco including the communities of: Palm Harbor, Largo, Oldsmar, New Port Richey, St. Petersburg, Tampa and Clearwater.

SOME OF OUR CLIENTS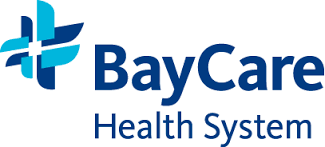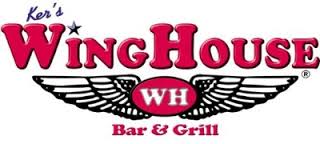 Our Customer Support
Have a question? Have project needing quick turn around? Need guidance on your file prep? Whatever the need may be, our staff will provide you with the best possible support to make your project shine. Our experts are always ready to take your call and assist you in any possible manner.